[ad_1]

By Mary Landon, Calendar Coordinator
Event listings may be emailed to Mary Landon at least two weeks in advance.
Weather cancellations and COVID guidelines are available on individual websites.
Garden like a farmer
Begins Thursday, May 5, 5-6:30 p.m.
Held at Burlington's Intervale, this comprehensive free workshop series meets bi-weekly through Sept. 15 on Thursday evenings. Learn new techniques, tips and tools to up your gardening game. Perfect for small-scale gardeners, this is a project of Vermont Garden Network. Register here.
Tree tour
Thursday, May 5, 6-7:30 p.m.
Join the Vermont Urban & Community Forestry Program to celebrate Arbor Day during the entire month of May. The kick-off event is an evening walk exploring Middlebury College trees. Tim Parsons, Landscape Horticulturist at Middlebury College, will lead a tour examining tree health, urban tree challenges and more. The tour is open to all tree enthusiasts and involves a 1.5 hour walk around campus. This event is weather dependent. For more info visit the website. Read an interesting history of Arbor Day.
Lavendula live
Thursday, May 5, 6-8:30 p.m.
Free live music at Shelburne Vineyard with Vermont folk trio Lavendula. Unwind with some wine and friends. No tickets required. Outside show if weather is nice; bring blankets or lawn chairs. The New Deal food cart menu has offerings for most diets. Percentage of bar sales benefits VT Works for Women. Click for more info or call 802-985-8222.
Jazz recital
Thursday, May 5, 7:30-8:30 p.m.
The University of Vermont (UVM) Jazz Guitar Ensemble performs tunes by Duke Ellington, Antonio Carlos Jobim, Benny Golson and more. The UVM Post Bop Ensemble present music of James Williams, Wayne Shorter and Bobby Watson. Joe Capps and Ray Vega, directors. Free at the UVM Recital Hall at 384 S. Prospect St.
Spring birding
Friday, May 6, 7-9 a.m.
The North Branch Nature Center in Montpelier hosts a casual morning of birding for all interests and experience levels. This free event involves under a mile of moderate walking; bring binoculars if you have them. Click for more info.
Play every town
Friday, May 6, 7:30-8:30 p.m.
Pianist David Feurzeig has performed in locations around the world. The COVID pandemic and airplane flights, which he realized were not sustainable or responsible due to the effects of flying on the climate, brought a halt to his travel. He vowed to perform a free concert in every one of the 251 towns in his home state, Vermont, by either taking public transport or using his solar-powered EV. His first performance is at the University of Vermont Recital Hall, featuring a program of Beethoven, Bach, Scarlatti and some ragtime. Click for more info.
Logger's expo
Friday and Saturday, May 6 & 7
The Champlain Valley Exposition hosts the Northeastern Forest Products Equipment Expo with a wealth of exhibiting companies, equipment suppliers and forest services on display. From 9 a.m.-5 p.m. on Saturday and 9 a.m.-4 p.m. on Sunday. Click for more info.
Bird excursion
Saturday, May 7, 8-10 a.m.
As spring slowly arrives in our area, the migrants continue to return. Green Mountain Audubon hosts this event at Alburgh Dunes State Park and Mud Creek Wildlife Management Area. Observe waterfowl, passerines, wetland species and more. Program meets in Alburgh. Free; preregister.
Chainsaw use
Saturday, May 7, 8 a.m.-5 p.m.
At the Merck Forest and Farmland in Rupert, participants learn basic chainsaw operation, parts, safety, maintenance, and bucking up wood. Appropriate for those with little or no previous chainsaw experience. Class is organized by Game of Logging. Extensive personal protective equipment required to participate. To learn more or register, see Events.
Bike swap
Saturday, May 7, 9 a.m.-noon
Frog Hollow Bikes in Middlebury holds a bike swap for all types of bikes; used bikes should be dropped off by May 6 for the sale. Click for more info.
Bike swap
Saturday, May 7, 9 a.m.- 3 p.m.
Drop off used bikes in good condition by May 6 for the Onion River Outdoors bike swap in Montpelier. Or just shop the deals at the swap. Big selection for all ages. For more info, see Events.
Green Up Day
Saturday, May 7, 9 a.m.- 4 p.m.
Put on your boots, gloves and reflective clothing for some roadside beautification. Bring electronic waste, including small kitchen appliances, to Charlotte Central School for recycling. Sign up in advance to clean a certain area, or show up at the school on Saturday to get an assigned route. Coordinators Ken Spencer and Kim Findlay will answer any questions you might have. Filled bags of trash are tossed at the school. For more info or to sign up, see the Charlotte Green Up Day website.
4H state day
Saturday, May 7, 9 a.m.
4-Hers from all corners of Vermont will gather in Barre. Through action exhibits, tabletop displays, stage presentations, photography, posters and other exhibits, they will share what they have learned through 4-H with family, friends and visitors. All the action will take place at the Vermont Granite Museum (7 Jones Brothers Way), beginning with the opening assembly at 9 a.m. The annual event, sponsored by University of Vermont (UVM) Extension 4-H, will conclude with an awards ceremony at 1 p.m., followed by refreshments. The public is invited to stop by to learn about 4-H and to chat with 4-Hers about their project work and other achievements. Admission is free. For more information, contact Allison Smith, UVM Extension 4-H Youth Learning Experiences coordinator or 802-651-8343, ext. 509.
Rokeby opens
Saturday, May 7, 10 a.m.- 5 p.m.
Rokeby Museum now opens for weekends only, and starting May 28 is open seven days a week for the season. Experience the landscape that inspired the writings of Rowland Robinson, and learn about this National Historic Landmark that played such a role during the years of the Underground Railroad. Go for a self-guided or guided tour of the buildings. Enjoy the trails. Click for more info.
Wildflower hike
Saturday, May 7
The Breadloaf Section of the Green Mountain Club hosts an easy hike at Kingsland Bay State Park in Ferrisburgh. For time and pre-registration, call leader Annette at 610-442-6348.
Chamber singers
Saturday, May 7, 7:30-9:30 p.m.
The Aurora Chamber Singers' spring concert is held at the College Street Congregational Church in Burlington. Their performance features Mendelssohn's "Hear My Prayer," Dvorak's Mass in D Major, and the "Alleluia" from Handel's third Coronation Anthem. Conductor is David Neiweem. Click for more info or tickets.
We Banjo 3
Saturday, May 7, 7:30 p.m.
This quartet, featuring two sets of brothers from Galway, melds the genres of Americana, Bluegrass and Celtic in a unique signature sound they call celtgrass. With precision, heart and energy, the Howleys and the Scahills will liven up the Barre Opera House. Tickets and more info.
Mt. Philo hike
Saturday, May 7
Judy Chaves, author of "Secrets of Mt. Philo," leads this history-focused guided hike in our local State Park. Hike is free with limited registration. For more info and time, send us an email .
Interfaith gathering
Sat. & Sun., May 7 & 8
The Thomas Keating Interspiritual Seminar takes place in Shelburne at All Souls Interfaith Gathering on Meach Farm Rd. A panel discussion is held each afternoon, and a special guest speaker presents at the Music and Spirit service on May 8 at 5 p.m. Tickets available for the panels at All Souls or at the door. Sunday's service requires no ticket and is open to all. For more info, call 802-985-3819, ext. 102, or visit the website.
Pansies for mothers
Sat. & Sun., May 7 & 8, 8:30 a.m.-4:30 p.m.
Horsford Gardens and Nursery encourages you to visit on Mother's Day weekend with Mom and take home a free pack of pansies. One per family while supplies last.
Warbler warm-up
Sunday, May 8, 7-9 a.m.
Join a group of birders and identify warblers and other migrating birds in the area. Meet at the Watershed Center, Plank Road in Bristol. This event is put on by Otter Creek Audubon. For more info, email the Watershed Center.
Mother's Day breakfast
Sunday, May 8, 8-10 a.m.
Full breakfast with delicious choices for all tastes. Bring Mom or Grandma to this family event sponsored by the Vergennes Knights of Columbus. St. Peter's Parish Hall welcomes all to this breakfast at 85 Maple St. in Vergennes. Take-out is available by calling 802-877-2367.
Tree planting
Sunday, May 8, 9 a.m.-noon or noon-3 p.m.
The Lewis Creek Association is planting trees on 3.5 acres along the creek in Ferrisburgh to provide shading and a woody buffer along the creek. Trees will improve water quality and in-stream habitat for fish and other aquatic animals. Volunteers needed to sign up for a planting shift by emailing Kate Kelly.
Music for mothers
Sunday, May 8, 2-2:30 p.m.
Classical pianist Annemieke McLane, from Sharon, will perform a free concert, Music With Mothers in Mind, at the Charlotte Congregational Church. Donations will benefit Malayaka House, an organization supporting children in Uganda. For more info, see the Congregational Church website.
Town plan analysis
Tuesday, May 10, 1-2 p.m.
This repeat webinar looks at the complex process facing Vermont municipalities as they update town plans and set visions for moving forward with competing values. Presenters Jamey Fidel and Jens Hilke from the State of Vermont focus their discussion on natural resource issues in relation to municipal planning. Register on the website under events.
Vocal recital
Tuesday, May 10, 5-6 p.m.
The students of University of Vermont (UVM) Affiliate Artist Adam Hall present their spring concert at UVM's Recital Hall. Hall is a composer, conductor and professional opera singer. Free and open to the public. Call 802-656-3040 to confirm time or for more info.
Ukrainian desserts
Tuesday, May 10, 5:30-7 p.m.
Join anthropologist and cook, Anna Mays, as she introduces several dessert traditions from Ukraine in this free live webinar. Donations encouraged; proceeds go directly to World Central Kitchen. Participation instructions sent with registration; see education at City Market Co-op under Education.
Wild edibles
Tuesday, May 10, 5:30-7 p.m.
Find out what is growing right now and what is safe to eat, on a guided walk at the Intervale in Burlington. Practice sustainable foraging and harvest nutritious wild plants. Program is free; register at City Market Co-op under Education.
Plants for birds
Wednesday, May 11, 8-9 a.m.
Native plants in our gardens and lawn make a big difference for the health of birds, butterflies, bees and other insects. Horsford Gardens and Nursery hosts Gwendolyn Causer of Audubon Vermont for an educational outing for both gardeners and birders. Learn about what plants grow best in your area while benefitting birds and providing habitat. Program is free; a portion of native plant sales goes to Audubon Vermont. Register at Horseford Nursery.
Pet loss healing
Thursday, May 12, noon-1 p.m.
Homeward Bound, Addison County's Humane Society, offers a presentation entitled, "Your healing journey from the loss of your beloved pet," led by Don Glauber, certified bereavement companion. Share stories and support with others who grieve the loss of a beloved pet companion. Zoom seminar is free and open to the public. Pre-registration is required by emailing Hannah Manley.
Film festival
Thursday, May 12, 7-8:45 p.m.
The Rider, rated R, is part of the Middlebury New Filmmakers Festival series at the Town Hall Theater. This drama focuses on the life of a young rodeo cowboy who has to re-make his life after a near-fatal head injury. Much of the story revolves around indigenous life on the Pine Ridge Reservation in South Dakota and the close relationships between the people, the land and their animals. For a preview or tickets, visit the website.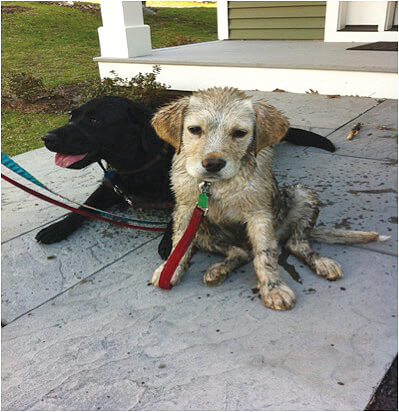 Dog obedience
Thursdays, May 12- June 16
This class is designed to provide enjoyment and interaction for both you and your pet. Experienced trainer Jim Warden leads the classes from 6-7 p.m. at Hinesburg Town Hall. He is known to have a special connection to the animals, even if they are challenging. Leave your dog home for the first class. Sign up online.
Waterbury birding
Friday, May 13, 7-9 a.m.
North Branch Nature Center in Montpelier leads a trip to Waterbury Reservoir, a location known for its birding opportunities. Appropriate for all birding abilities. Group meets onsite; dress for the weather and bring binoculars if you have them. To register for this free program, or for directions, please see the calendar.
Night sky science
Friday, May 13, 8:30-10 p.m.
The sky will be dark at Dead Creek Wildlife Management Area in Addison and hopefully will be clear for a night of sky-watching and science with the Vermont Fish & Wildlife Department and the Astronomical Society. Bring red light headlamps or flashlights, if possible, and dress for the cold and dark. Multiple rain dates scheduled. Free. Pre-register.
Warbler walk
Saturday, May 14, 7:30-9 a.m.
Local warbler specialists take birders on a walk at Dead Creek Wildlife Management Area in Addison. Spotting scope on site, but bring binoculars if you have them. Dress for forest and field walking; take precautions against ticks. Rain date Saturday, May 21. Free and pre-register at events.
All about lilacs
Saturday, May 14, 10 a.m.-noon
Tour the lilac collection at the University of Vermont Horticulture Farm with caretaker Kitty Werner. Discuss varieties, when to plant, how to prune, as well as sun and soil requirements. Free program takes place at 65 Green Mountain Drive in South Burlington. Click for more info.
Big truck day
Saturday, May 14, 10 a.m.-2 p.m.
Bring the family to a display of construction vehicles, tractors, fire trucks and other fascinating work vehicles behind Hinesburg Community School. Visitors are encouraged to touch and explore the vehicles. Enjoy a BBQ lunch, bake sale and music. All proceeds from entrance fees and food support the Hinesburg Nursery School. For more info, call 802-482-3827.
Hike in New York
Saturday, May 14, 1 p.m.
The Grand Hike is a fundraiser for the non-profit organization Champlain Area Trails. This group saves land, develops trails and promotes economic vitality in New York's Champlain Valley. This six-mile loop starts at Essex County Fairgrounds in Westport and ends with a celebration at Ledge Hill Brewing Company. Faster hikers may start at 2 p.m. to make it to the brewery for the celebration. Click for more info, or to register, or call 518-962-2287.
Bella Voce chorus
Saturday, May 14, 7:30 p.m.
A range of musical offerings, from Mozart to Eric Whitacre, are on the program of this local women's chorus. This live event, Celebrating Spring, will be held at the College Street Congregational Church in Burlington. Proof of vaccination and masks are required. Click for more info, or to buy tickets.
Global Big Day
Saturday, May 14
Keep track of birds in your area, for 10 minutes or 10 hours, between 12:01 a.m. to midnight on May 14. Birders from all countries submit sightings virtually through eBird, a free online data collection site. A free phone app is also available. Data gathered helps scientists understand bird population changes and migration patterns. Enter your lists by May 17 to be included in the 2022 count. Click for more info.
Chainsaws for women
Sunday, May 15, 8 a.m.-5 p.m.
For those of you who would like a basic chainsaw safety and operation course for women only, this is for you. Held at the Merck Forest and Farmland Center in Rupert, the class goes over parts, maintenance, and safe use of a chainsaw in a comfortable, empowering setting. The class is organized by Game of Logging and requires participants to bring substantial personal protective equipment. Click for more info or to register.
Raptor photography
Sunday, May 15, 1-3 p.m.
Vermont Institute of Natural Science in Quechee hosts a photography workshop called Raptors in Focus. Along with photojournalist Rob Strong, participants have the opportunity to photograph the resident raptors, with many opportunities for close-up and action shots. Instruction in camera settings and helpful techniques. Class is appropriate for intermediate photographers; bring a camera and plenty of storage or film. Click for more info, or call 802-359-5000.
Community chorus
Sunday, May 15, 3-4 p.m.
For the first time in over two years, the Middlebury College Community Chorus present its annual concert. This year's event celebrates the beauty of the earth and its people. The chorus brings together students, alumni, staff, faculty and community members for the joy of singing. This free event is at the Mahaney Arts Center on the Middlebury campus. For more info, call 802-443-6433.
Printmaking workshop
Tuesday, May 17, 6-9 p.m.
Susan Smereka has a Burlington studio where she leads fine art workshops, as well as hosts workshops with other artists. A current offering is a four-week workshop with Susan focused on greeting cards, using a variety of printmaking methods and materials. Class runs on Thursday evenings through June 7. Participants will learn about making cards as a business or simply for personal use. Class size is limited. All supplies included. To learn more or to sign up, email.
Sunset picnic
Thursday, May 19, 6:30-8:30 p.m.
Join the Middlebury Area Land Trust (MALT) for a BYO picnic at Otter Creek Gorge Preserve on Morgan Horse Farm Rd. in Weybridge. There will be outdoor games, a campfire and live banjo music. Bring blanket and picnic. Rain date is Thursday, May 26. For more info, call 802-388-1007.
Music in Richmond
Thursday, May 19, 7 p.m.
Singer-songwriter and multi-instrumentalist Maya de Vitry will perform onstage at the Richmond Congregational Church. Formerly a member of The Stray Birds, she brings her dynamic and powerful new album to listeners, thanks to Valley Stage Productions. Virginian indie folk singer Alexa Rose opens. Tickets for live or streaming performances are available on the website, or call 802-434-4563.
Vermont Symphony Orchestra Chorus
Friday, May 20, 7:30 p.m.
The Vermont Symphony Orchestra Chorus returns to the Cathedral Church of St. Paul in Burlington. On the program is Gloria, John Rutter's piece for chorus, brass and organ. Under the direction of Jose Daniel Flores-Caraballo, the chorus offers a full program of familiar works, new and old. Proof of vaccination and masks are required. Click for tickets or more info.
Garden club day
Saturday, May 21, 10 a.m.-2 p.m.
The Federated Garden Clubs of Vermont (FGCV) is a collective membership of Vermont's 15 local garden clubs. Established in 1936, the FGCV promotes and aids in the protection and conservation of Vermont's natural resources, assists local garden clubs, and encourages educational programs in the fields of horticulture, ecology, forestry, landscape design, environmental studies and floral design. Horsford Gardens and Nursery is participating in the first annual Vermont Garden Club Day, where local nurseries and garden clubs celebrate their partnerships. Local garden clubs will be on hand with membership information. Rocky Dale Gardens in Bristol is also participating in this special event. Free and no registration necessary. For more info, call Horsfords at 802-425-2811 or Rocky Dale at 802-453-2782.
Pride Hike
Saturday, May 21, 1-3 p.m.
All ages and families are welcome to this outside exploration of some of the beautiful landscape of the Vermont Youth Conservation Corps (VYCC) in Richmond. Comprising over 400 acres of forest, farm and trails, the VYCC has something for everyone. Co-hosted by Audubon Vermont, Pride Center of Vermont, Outright Vermont and VYCC, the free program requires registration for COVID-tracing purposes. Dress for the weather and bring water.
Yard Sale
Saturday, May 21st from 9 a.m. –  3 p.m.
St Peter's Resale Closet shop (Vergennes) is having an indoor sale in the parish hall. The sale will include clothing for men, women and children, household goods and More! We're spring cleaning a variety of items to make room for new inventory. Prices are by donation only. The "Closet" shop, located behind the parish hall, will also be open for shoppers from 10 a.m. – 3 p.m.


[ad_2]

Source link