[ad_1]

By Susan Ohanian, Contributor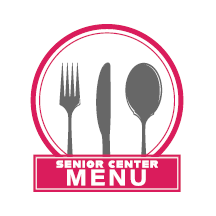 A variety of good eating awaits you at the Charlotte Senior Center over the next two weeks, so come on over.
Thursday meals require registration, so those who have registered can pick up a good Grab-and-Go meal today.
Note that cabbage has been a highly valued food since the time of the ancient Egyptians. It arrived in North America on Cartier's third voyage in 1541.
Later, Thomas Jefferson documented as many as 32 varieties of cabbage in his garden, and he was known to give fine cabbages as gifts. The Charlotte Senior Center offers a delicious gift of cabbage coleslaw.
Monday Munch
Monday, March 28, 11:30 a.m.-12:30 p.m.
Shepherd's pie, coleslaw and cake. Take-out available. A $5 donation is appreciated.
Grab-and-Go
Thursday, March 31, Pick up 11 a.m.-noon
Turkey burger with vegetable gravy, mashed potatoes, Brussel sprouts, peach and raisin crisp.
Some say Britain possesses only three kinds of vegetables—and two of them are Brussels sprouts. When someone dislikes a food, the verbiage can be colorful. Here's Dave Barry on Brussels sprouts: "We kids feared many things in those days—werewolves, dentists, North Koreans, Sunday School—but they all paled in comparison with Brussels sprouts."
Monday Munch
Monday, April 4, 11: 30 a.m.–12:30 p.m.
Carrot soup, green salad with deviled eggs, challah bread, chocolate mousse. The added attractions are edible table decorations for Easter and Passover.
The most ancient of foods, the carrot was popular with our most committed presidential gardener. Thomas Jefferson recorded the sowing of carrots 30 times, anticipating a 10-bushel harvest every year.
He was on to a good thing, as are people who lunch at the Senior Center. Three-and-a-half ounces of cooked carrots contain a whopping 15,000 units of vitamin A.
Grab-and-Go
Thursday, April 7, Pick up 11 a.m.-–noon
Sweet-n-sour pork with vegetable sauce, brown rice with lentils and vegetables, green beans, Congo bar.
There is no expectation of payment for these Grab-and-Go meals, but Age Well always appreciates donations.
Remember: For these Thursday meals you need to register by Monday: Call or e-mail: 802-425-6371; [email protected]
The senior center needs your help. The delicious home-cooked meals at Monday Munch are not available without the volunteer cooks and clean-up crews. From chopping onions to stirring soup to scrubbing pots, talk to anybody who has helped in the kitchen, and you will hear great stories about good times.
In the spirit of enjoying good food with friends, listen to this Rosemary Clooney tune, written by Ross Bagdasarian and his cousin, Pulitzer author William Saroyan (youtube.com/watch?v=mriXncI96lw). Their name ending is a clue that they were Armenian and their song is based on an Armenian folk song, reflecting the custom of inviting people over to enjoy good food.
Listen and come on over to the senior center, where good food abounds — along with good conversation.


[ad_2]

Source link