[ad_1]

By Shaw Israel Izikson, Contributor
Proposed bond includes $4.7 million in renovations for Charlotte Central School
The Champlain Valley School District (CVSD) is looking at a possible $7.5 million bond vote for March to fund various infrastructure upgrades in school buildings, including $4.7 million in upgrades at Charlotte Central School (CCS).
A presentation on the proposed bond was given by School District COO Jeanne Jensen at the school board's Oct. 19 meeting.
According to Jensen, th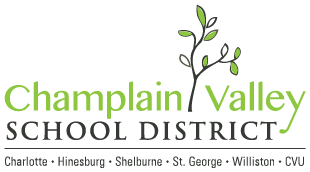 e school building was originally built in 1969 and the bulk of the $4.7 million would go to repairs to the structure.
Jensen said that the funding would go towards two areas: electrical system upgrades and a new building-wide fire alarm and prevention system. She added that the current electrical system in the building is the same system that was installed in the building 52 years ago.
"It does not support the way we use electricity nowadays," Jensen said. "We have been told by fire officials that, if we have any money left over, it has to be fixed. It would be a complete fix of that electrical system from soup to nuts in the whole building."
The electrical system upgrades, as proposed by Jensen, include a new electrical service entrance, a new standby generator, new equipment feeds and connections, along with new main and branch power panels, wiring, and power outlets.
As for the fire alarm and prevention system, Jensen said repairs and upgrades are desperately needed.
"The fire prevention code said that we shouldn't have 400 kids in the building," she said, adding that the sprinkler system in the building currently does not work.
The upgrades would include a new sprinkler system building-wide, a new fire pump, a new water storage tank, along with new branch sprinkler piping and heads.
"Remember, it gets complicated in that building," Jensen added. "The reason why there are no sprinklers is that [the building] is on a well. That means you need to have a storage tank and pumps and generators to work the pump. It's very expensive these days.
Another upgrade would include renovations to the building's classroom wing toilet room, including accessibility upgrades, new plumbing fixtures, and new finishes.
"The Charlotte bathroom situation is getting desperate," she continued. "The last three weeks have been spent figuring out the plumbing in the building that needs to be fixed."
Funds from the proposed bond would be spent on parking lot repairs and paving for the east and west parking lots at CCS, various safety upgrades to school buildings throughout the school district, security improvements, including a card access system installed at all school buildings and HVAC upgrades to all school buildings.
However, Jensen said that the proposed bond amount could be reduced if federal grants cover the proposed HVAC upgrades.
"The proposal is currently a bit high," Jensen told the board. "These are the kinds of things that we are looking at that are on the high priority urgent needs list."
According to a schedule provided by the school district, a community budget forum is scheduled for Wednesday, Oct. 27 at 7 p.m.
More information on the forum, including Zoom information, is at this link.


[ad_2]

Source link